Blueberry Blast Vegan Ice Cream with Aki Organic Blueberry Powder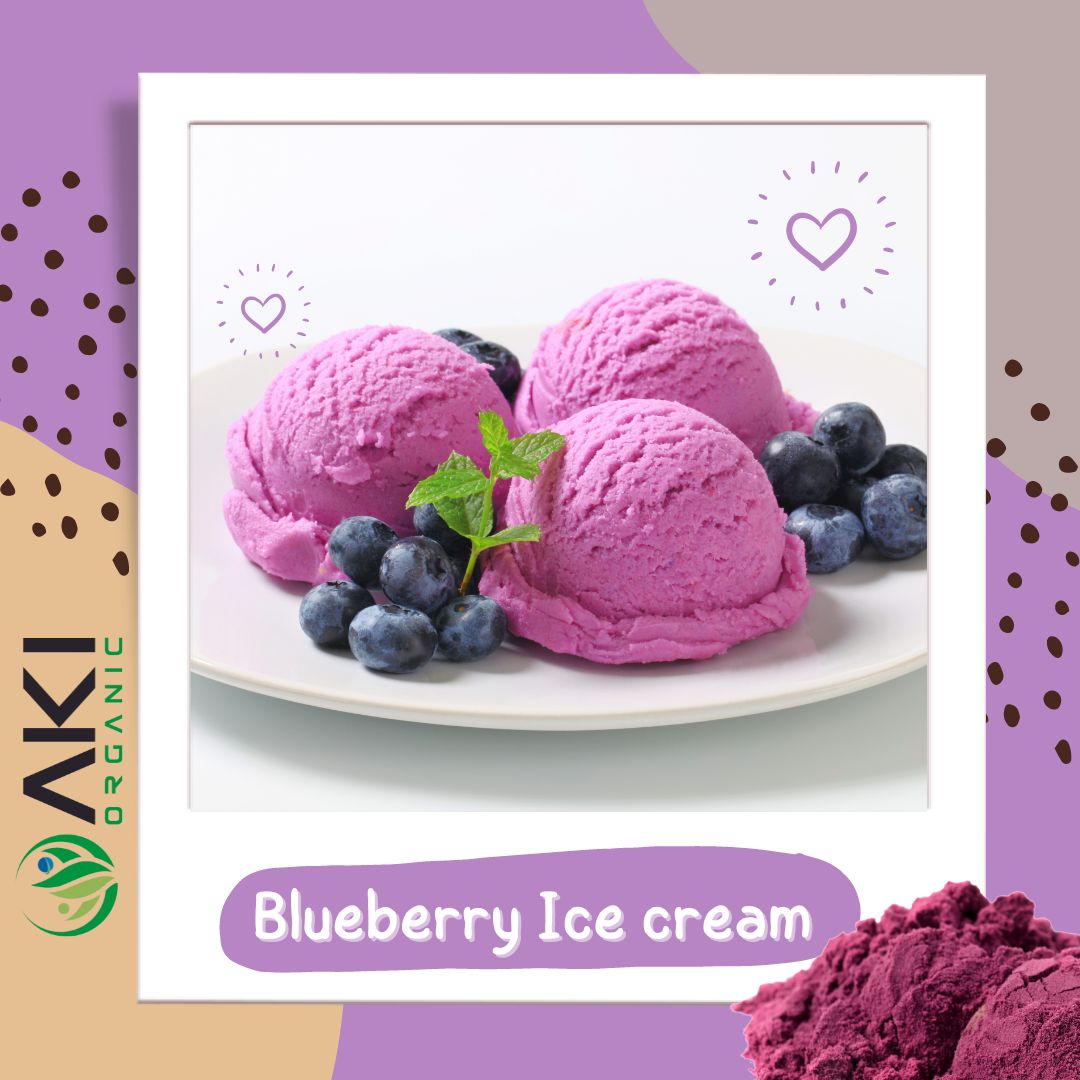 Indulge in the goodness of blueberries with this creamy and delightful vegan ice cream recipe! Featuring Aki Organic Blueberry Powder and Vanilla Extract Powder, this frozen treat is perfect for those hot summer days or whenever you crave a fruity and refreshing dessert. 🍨🌱💙
Ingredients:
1 1/2 cups unsweetened almond milk (or any plant-based milk)
1 can (13.5 oz) full-fat coconut milk
1/2 cup Aki Organic Blueberry Powder
1/2 cup maple syrup (or agave syrup)
1/4 tsp sea salt
Instructions:
In a blender, combine the almond milk, coconut milk, Aki Organic Blueberry Powder, maple syrup, Vanilla Extract Powder, and sea salt. Blend until smooth and creamy.
Pour the mixture into an ice cream maker and churn according to the manufacturer's instructions.
Once the ice cream reaches your desired consistency, transfer it to a lidded container and smooth the top with a spatula.
Cover the container and freeze for at least 4 hours, or until the ice cream is firm and scoopable.
When you're ready to serve, let the ice cream sit at room temperature for a few minutes to soften slightly. Scoop it into cones or bowls, and enjoy your homemade Blueberry Blast Vegan Ice Cream! 🍦💜
For more fantastic recipes and health tips, visit our Healthy Blog!
Nutritional Facts (per scoop):
Calories: 180
Fat: 10g
Carbohydrates: 20g
Fiber: 3g
Sugar: 14g
Protein: 2g
Feast your eyes on this mouthwatering image of a plate loaded with blueberry ice cream cones, featuring 3 scrumptious scoops of our Blueberry Blast Vegan Ice Cream made with Aki Organic Blueberry Powder and Vanilla Extract Powder. Your taste buds will surely thank you! 😍🍦🍨💙
---