Healthy Chocolate Vegan Ice Cream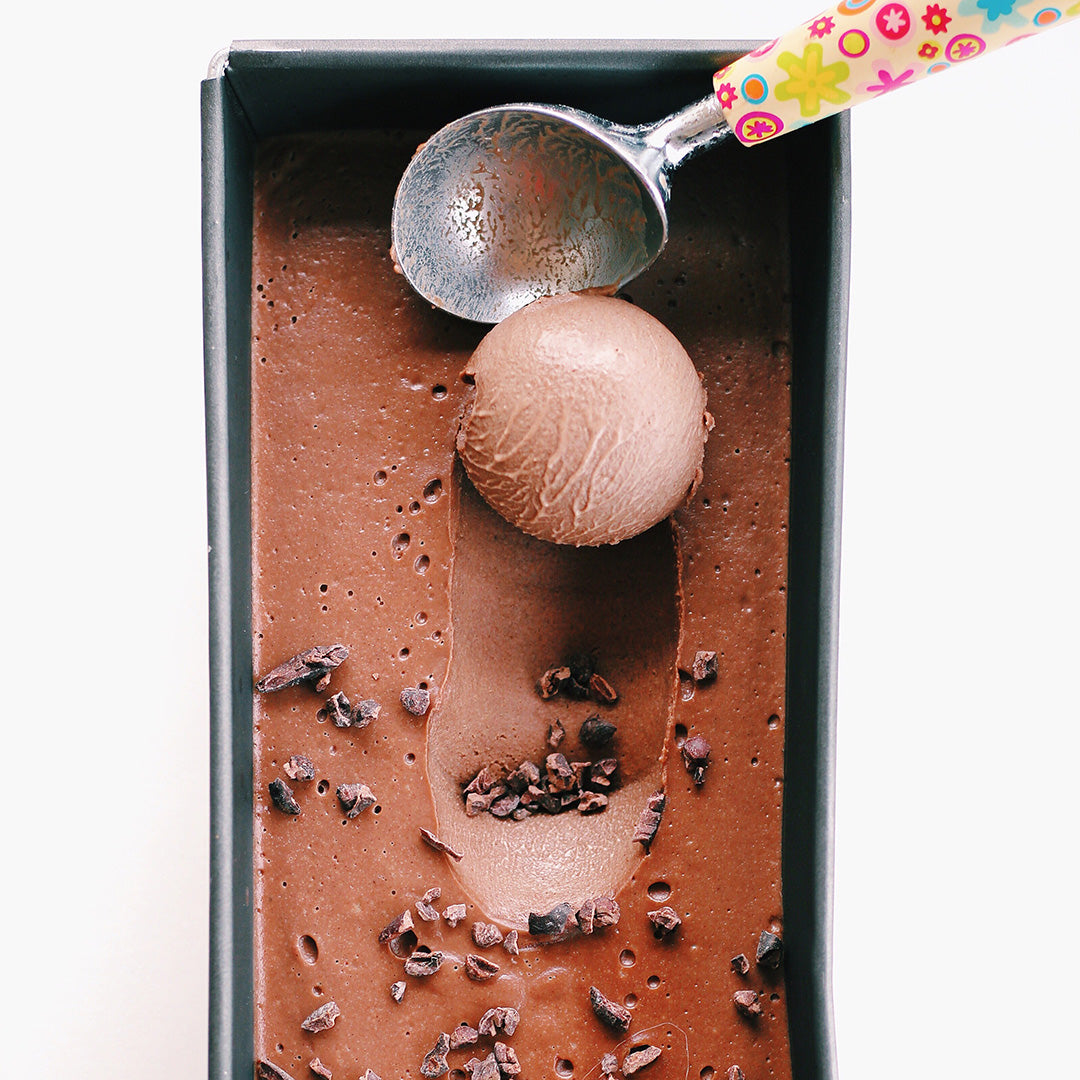 QUICK AND HEALTHY CHOCOLATE VEGAN ICE CREAM WITH ONLY NATURAL INGREDIENTS!
This chocolate vegan ice cream is to die for! It is healthy and is ready in no time. Perfect for those late-night cravings! There is no artificial sugar added here, so you can indulge without feeling guilty.
Time: approximately 10 minutes
Serving: 4
Ingredients:
Base:
4 frozen bananas
1/4 cup of cocoa powder
2 tbs of nut butter (we recommend peanut butter) or sunflower seed butter for a nut-free version
1/4 cup of vegan milk (almond, cashew, coconut, oat, etc.)
1 tsp of

 

SWEET WITHOUT CHEAT sweetener
Toppings (Optional)
Crushed peanuts
Cocoa nibs
Steps:
1. Add all ingredients for the base to a high power mixer or a food processer.
2. Blend slowly while stirring repetitively. Don't add too much liquid or else your base won't be as thick.  
3. Once everything is blended nicely, add your SWEET WITHOUT CHEAT sweetener to the base and mix using a spoon or spatula.
4. At this point, you can store it in the freezer for later or pour yourself two scoops (or more) into a bowl and top it off with the crushed peanuts and/or cocoa nibs.
5. Enjoy while everything is still cold! 😋
Note: The ice cream can be store in the freezer for up to one week. Before serving, let it soften to room temperature for 5 minutes so it will be easier to serve.
If you enjoy your Sweet Without Cheat Sweetener and our services, please feel free to leave your honest review. ⭐⭐⭐⭐⭐
Review on Amazon
Do not hesitate to contact us if you have any questions or suggestions to improve our offer.
---