Purple Potato Snackin' Gnocchi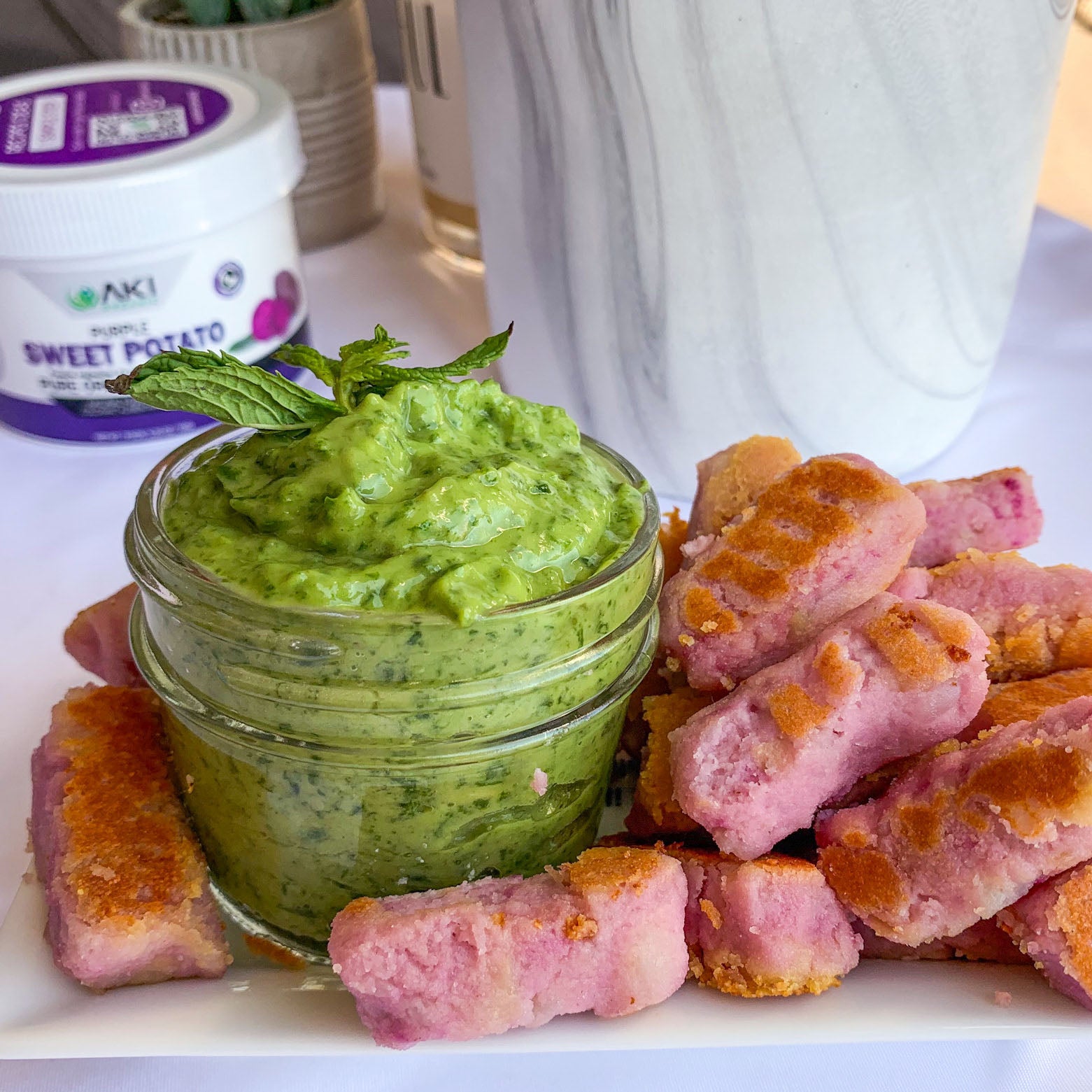 YUMMY FUN AND HEALHTY VEGAN SNACK!
This fun vegan snack will fill your afternoon with happiness and color! These Purple Potato Snackin' Gnocchis will satisfy those pre dinner or lunch cravings.
Time: approximately 20 minutes (+2 hours rest time)
Serving: 16 small gnocchi
Ingredients:
3 medium russet potatoes, boiled to cook and peeled 

3/4 cup almond flour

2 tbs non-dairy kefir or yogurt

1 tsp Purple Sweet Potato Powder

Salt and pepper to taste
Steps:
1. Mash the cooked potato flesh until smooth.
2. Stir in the rest of the ingredients until your dough comes together.
3. Let sit in fridge to set for a few hours.
4. After chilling, shape dough into gnocchi shapes.
5. Pan fry on medium heat in oil for 3-4 minutes each side, until crispy on the outside and chewy and warm on the inside. 
8. Enjoy with dip of choice! We recommend dairy free pesto or hummus. 😋
This amazing recipe was created by the lovely Maggie Werba (@maggiebakesgrace).
If you enjoy your Purple Sweet Potato Powder and our services, please feel free to leave your honest review. ⭐⭐⭐⭐⭐
Review on Amazon
Do not hesitate to contact us if you have any questions or suggestions to improve our offer.
---